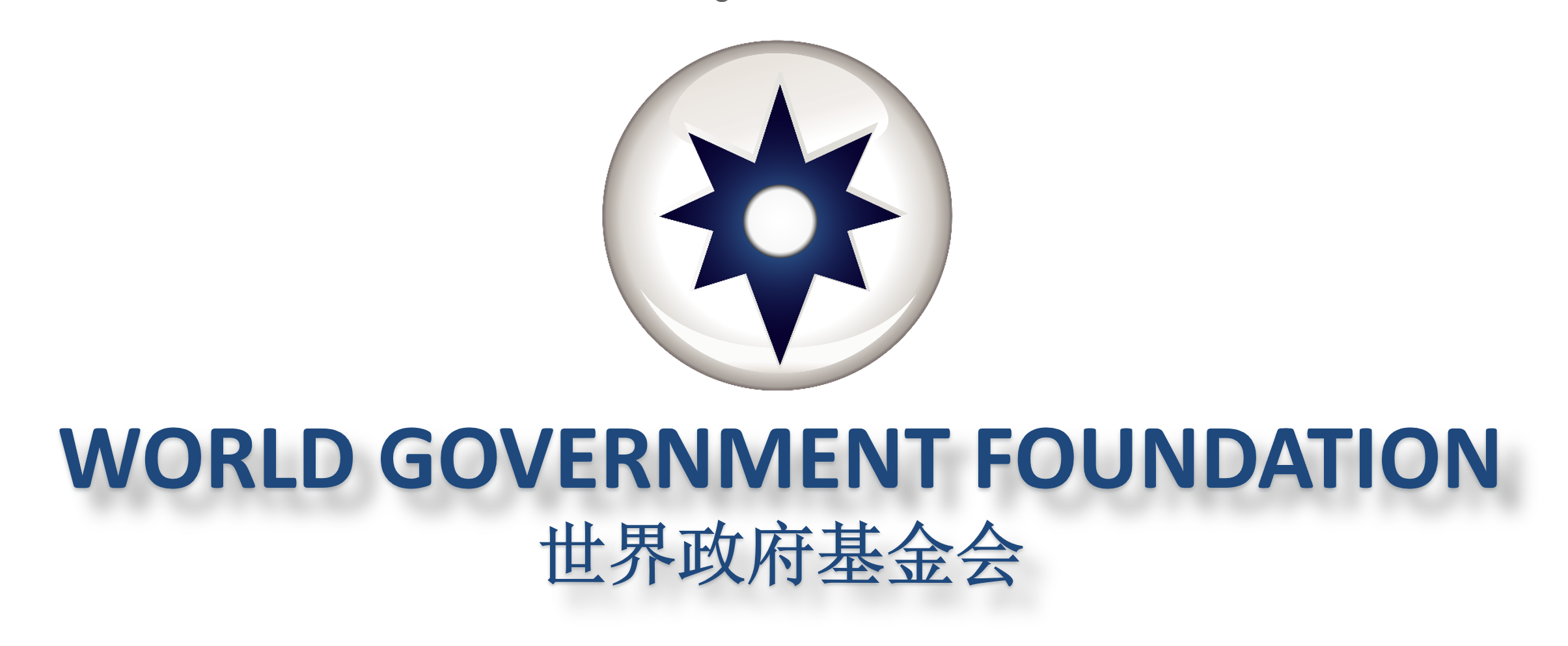 PO Box 96503 PMB 70458,Washington, DC 20090-6503 T:+12023791873 F:+12023791874
[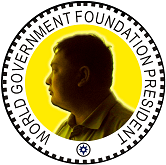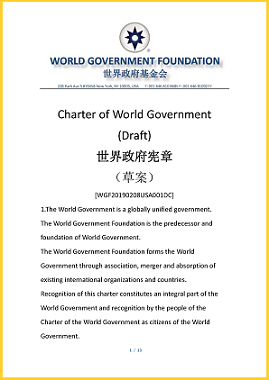 World Dollar (Yuan)

世界元

Released August 15, 2018

2018年8月15日发行

One dollar, front

一元,正面

One dollar, opposite

一元,反面

April 4, 2020, World Dollar (Yuan) clear system WGFS was established;

October 22, 2020, World Dollar (Yuan) clear code WGFC was established.


2020年4月4日,建立世界元清算体系WGFS;

2020年10月22日,建立世界元清算代码WGFC。
| | | | | |
| --- | --- | --- | --- | --- |
| | | Hengjie Award (Annual World Top Famous Brand) | | |
| | | 恒杰奖(年度顶级世界名牌) | | |
| | | | | |
| | | | | |
| | | | | |
Concerning World Government Foundation
关于世界政府基金会
The World Government Foundation is the legal and financial foundation of the World Government and the initial form of the World Government.
The World Government Foundation is the issuer of the World Dollar (Yuan) .
World Government Foundation was incorporated by politician and economist Dr.Hengjie Liu in 2017, under this international organization, Dr.Hengjie Liu have some entities already incorporation.
in the year 2006 established World Famous Brand Association and in 2009 established an non-profit corporation World Brand Associaiton for research work and education in this field.
World Unied Equity Echange Corporation(WUEE) , World Satellite Television Network Group INC.(WSTVN),Unied Nations Television INC.(UNTV),World Television INC.(WTV), and some enterprise were initial member of World Famous Brand Associaiton.
World Government Foundation(WGF) membership are governments and government arrangement entities,international organizations,some service companies.
The WGF prime mission is world peace and global intergration.
On 11 September 2021, in order to prevent the threat of State Terrorism to the world order, President of the World Government Foundation, founder of World Government Dr.Hengjie Liu, announced the establishment of the World Security Council within the framework of the World Government Foundation. The World Security Council set professional committee: Committee on Military Security, Committee on Economic Security, Committee on Public Security.
On 20,May 2022, the World Government Foundation established the World Government Net, the World Net Special Fund, and incorporation World Net Group Ltd.
On May 20, 2022, the World Government Fund established the World Aviation and Space Special Fund and the World Airline Group Inc.
The World Trust Bank is trustee of World Government Fundation all assects.
The World Investment Bank is Selling the production of World Trust Bank financial producs receive and invest money business. They same time incorporation in the year 2022, Dr.Henjig Liu is life time chairman and CEO both of WTB and WIB.
世界政府基金会是世界政府的法律与财政基础,是世界政府的初始形态。
世界政府基金会是世界元的发行机构。
世界政府基金会由政治家、经济学家刘恒杰博士2017年创立,在这一国际组织旗下刘恒杰博士已经成立了一些经济实体。
2006年成立了世界名牌协会,2009年为科研和教育任务成立非盈利机构世界品牌协会。
世界联合股权交易所股份有限公司、世界卫视集团、联合国电视台、世界电视台、和一些企业是世界名牌协会的初始创会会员。
世界政府基金会的成员由各国政府,政府安排的法律主体机构,国际组织,一些服务公司组成。
世界政府基金会的主要使命是世界和平和全球一体化。
2021年9月11日,为了防止国家恐怖主义对世界秩序的威胁,世界政府基金会主席,世界政府奠基人刘恒杰博士宣布在世界政府基金会框架下设立世界安全理事会。世界安全理事会设专业委员会:军事安全委员会、经济安全委员会、公共安全委员会。
2022年5月20日,世界政府基金会成立了世界政府网、世界网专项基金,同时成立了世界网集团有限公司。
2022年5月20日,世界政府基金会成立了世界航空、航天专项基金,同时成立了世界航空集团股份有限公司。
世界信托银行是世界政府基金会所有资产的受托人。世界投资银行是世界信托银行金融产品的承销者,是吸收和投资货币业务的商业银行。它们同时成立于2022年,刘恒杰博士是世界信托银行和世界投资银行终身主席、首席执行官。